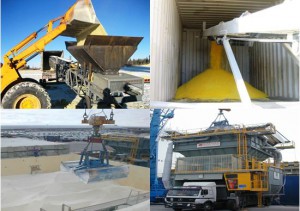 Dry Bulk Transportation
Commodities traded internationally in large volumes typically move by dry bulk vessels as part or full cargos. These vessels range in size from several thousand to hundreds of thousands of tonnes capacity, but they share common commercial, operating and even trading characteristics according to the commodities carried. TTL has a particular history in providing dry bulk transportation services to shippers of fertilizers, agri-
products and mineral concentrates.
Our services include:
-- Parcels and full vessels
-- Negotiating Voyage, Period and Index charters
-- Forward Freight Agreements
-- Market analysis
-- Post fixture support services
-- Voyage estimating
Established relationships with vessel owners of:
--Small ocean going – geared /gearless
--Handysize (incl. loggers, heavy lift)
--Handymax / Supramax
--Panamax
Arranging vessel husbandry services